The growing popularity of National Awareness Days and Months makes an ideal marketing tool for your business to inspire your content. Originally set up by charities to bring focus to their cause, awareness days can also help you promote your offering too.
What are Awareness Days?
Awareness days are often set up by businesses and charities to highlight a health condition whilst others aim to bring communities together, highlight something for the common good, improve your health and wellbeing or mark a particular event.
There is a whole host of awareness days from national ice cream day through to world geek day, heck even Justin Timberlake has his own national day (1st May)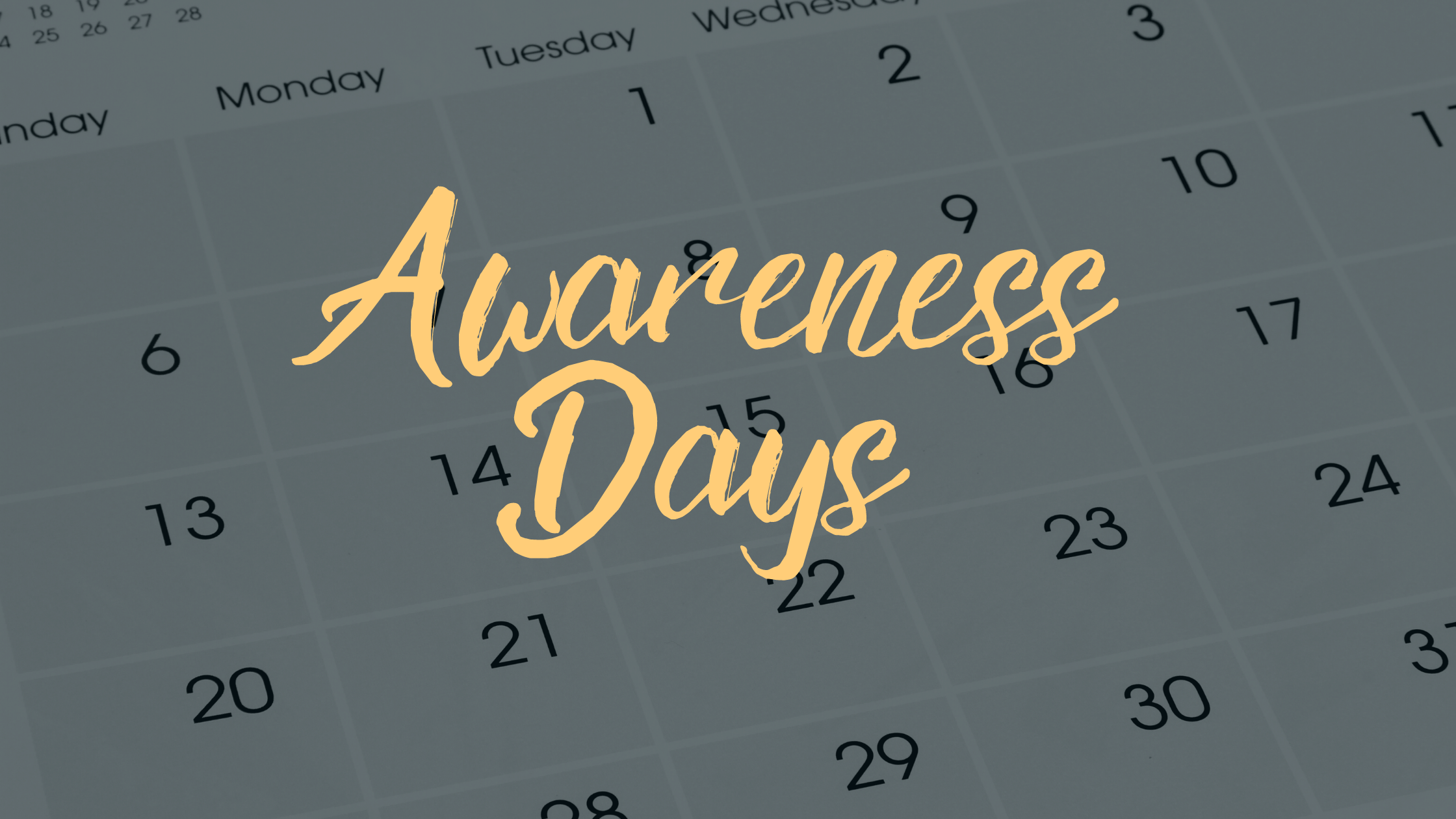 How to Use Awareness Days in Your Marketing
Used in the right way, awareness days can be great content hooks and, if you compose the right message, you can potentially raise the profile of your business as well as start new conversations. Trending hashtags provide an opportunity to increase engagement and reach new people, make sure to maximize this.
It is important to be strategic when deciding which awareness days to use. The trick is to choose carefully and make use of the days that are appropriate for your business or brand. Since these days are known long in advance, this means you can plan and schedule your content ahead of time.
For example, a Donut shop could use National Donut Day to promote their business and use specific marketing tactics to raise awareness of their brand.
A business could use World Chocolate Day to send a gift to their clients, this could work as part of a collaboration between the business and a local chocolatier.
Valentine's Day (all about love obviously) pretty much allows any business to talk about why they love their business, their clients, why their clients would love their business, and so on.
Any business with a presence on a social media platform could use Social Media Day to talk about their online business, shout out their community, driven from social media, or run an offer for their social media audience for 24 hours.
Conversation and Engagement
It's not all about promotion though.
Awareness days provide a great opportunity for conversation and engagement. Each awareness day will usually have an associated hashtag so be sure to use these on Instagram and Twitter in your posts.
Using the hashtags will enable you to join in the conversation on social media as well as allowing people to find and contact you, thus building your audience.
Top Tips
Make the most of the opportunity. Take some time to take or source images or Gifs (who doesn't love a Gif?!) to add to your post. The more visually engaging or amusing (where appropriate) your post, the more it will stand out and the higher you can expect the level of engagement to be. Injecting some humour into your social media in most cases is more than appropriate, it is a great way to humanise your feed and keep your audience engaged.
How can I find the awareness day?
To find what day is being celebrated, simply Google awareness days and you will find several websites that have collated a year's events. I like Days of The Year though this is more US- focused but does have plenty of global events listed too. I use Promo Content Calendar in the majority of cases.
Do you use Awareness Days as part of your content strategy? Head over to my Instagram to join in the discussion.
Related Blog: Is Nostalgia Marketing the biggest content trend of 2021?