What I Love To Do.
These are my most popular signature packages but they can be adapted to fit your business.
The Content Power Hour is a personalised, one-on-one consultation session in which we will collaborate to brainstorm, refine, and curate a treasure trove of content ideas tailored specifically to your business. Whether you need a year's worth of blog topics, engaging newsletter content, or a month's worth of attention-grabbing social media posts, We will have it all covered by the end of the session.
What Can You Expect?
Idea Generation Extravaganza: Get ready for a creativity explosion! We'll dive deep into understanding your brand, target audience, and business objectives to concoct content ideas that hit the bullseye every time.
Fresh Perspectives: It's easy to get stuck in a content rut. Our "Content Power Hour" will infuse new life into your content marketing efforts, offering fresh perspectives and innovative angles to keep your audience hooked.
Actionable Takeaways: The ideas we generate together won't just remain abstract concepts. You'll walk away with a comprehensive list of actionable content ideas, complete with suggested formats and key messaging points.
Your Investment: £60.00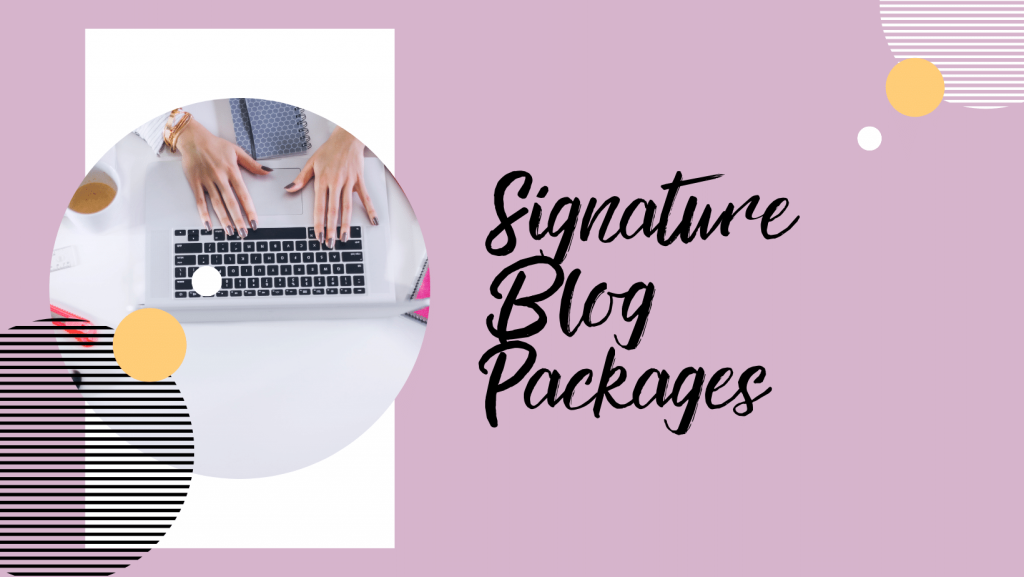 I understand the significance of a captivating blog that captures your brand's essence and leaves a lasting impression on your audience. That is why I am thrilled to present my exclusive Blog Packages, designed to meet your unique content needs and take your online presence to new heights.
A typical blog post in either package is up 750 words. Blog posts come with 1 round of revisions. If your blog requires more than what is outlined here, please contact me with the details so I can scope and quote the project.
Why Invest in a Blog Package?
Tailored to Your Goals: Whether you're aiming to boost website traffic, establish thought leadership, or enhance SEO rankings, my Blog Packages are carefully crafted to align with your specific objectives.
Quality Content, Every Time: As a skilled writer, I have a passion for storytelling and a keen eye for detail. With my expertise, you can expect meticulously researched, engaging, and error-free blog posts that resonate with your readers.
Flexible Options: I offer a range of packages to suit businesses of all sizes. Whether you need a single standout blog post or multiple posts per month for consistent content marketing, I've got you covered.
SEO Optimized: In the competitive online landscape, visibility matters. My blog posts are not only compelling to your ideal client but also optimized for search engines, helping your content climb search rankings and reach a wider audience.
Expert Industry Coverage: Whatever your niche, I am well-versed in various industries, enabling myself to craft content that showcases your expertise and authority, establishing your brand as a reliable industry resource.
Single Blog Post – £100 – No commitment required – Payment in Full
1 Month Taster Package – Your Investment: £360 (10% Savings) – Payment in Full
4 x monthly SEO blogs agreed in advance for one month.
A stock image to go with each blog post.
3 Month Taster Package – Your investment: £960 (20% Savings) – Pay Monthly/Full Payment options available
12 x monthly SEO blogs agreed in advance (x4 per month).
A stock image to go with each blog post.
6 Month Retainer Package – Your Investment: £1800 (25% Savings) – Pay Monthly/Full Payment options available
24 x monthly SEO blogs agreed in advance (x4 per month).
A stock image to go with each blog post.
So How Does It Work?
Collaborating with me is a seamless and rewarding experience, where we walk hand in hand to elevate your content strategy and achieve your business goals.
To get started
Simply browse through the array of tailored Packages, each designed to meet your unique needs.
Once you've found the perfect fit, take advantage of the secure and convenient payment options to make a hassle-free advance payment.
From there, I will swiftly get in touch to discuss your preferences, and goals, and establish clear timelines for content delivery.
Throughout our partnership, we will maintain open lines of communication, keeping you updated on the progress of your blogs and incorporating any feedback you may have.
With a collaborative spirit and a dedication to excellence, I'm excited to work alongside you, turning your content vision into reality! Let's embark on this journey together, and we'll unlock the true potential of your online presence.