The majority of businesses understand the importance of having a blog in this day and age. Although it does improve search visibility and shows thought leadership, some choose not to have one.
Each blog posts attracts traffic of some description from a number of sources like through a search engine or via a social media channel. With an obvious call to action this can generate a large volume of leads and sales.
Not having a blog is directly related to missed business opportunities.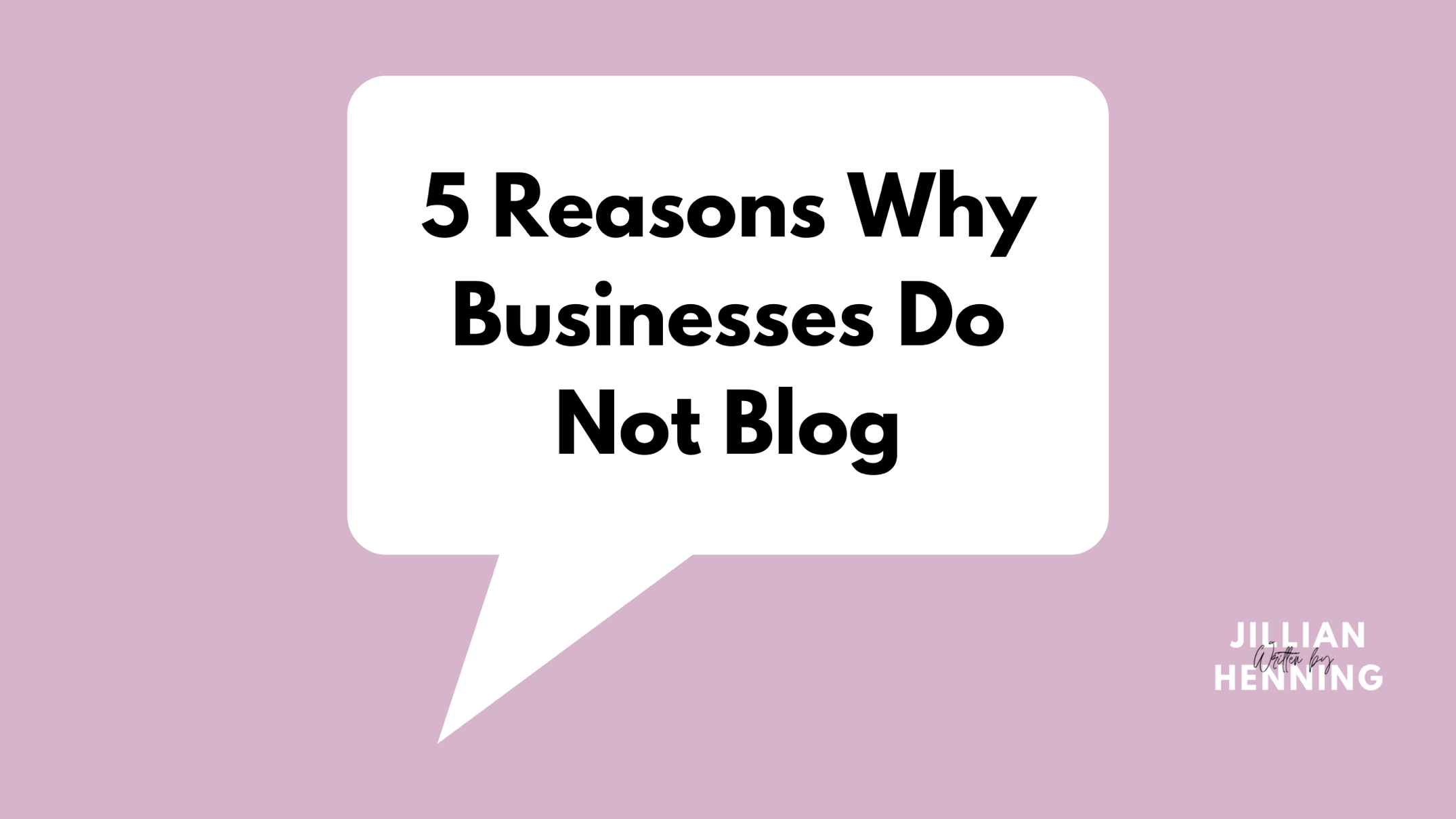 Why is this the case? Why do businesses not see these opportunities?
1. Nobody Cares About Our Business
If you really thought this way then the business would not be operational! Regardless of what service you are offering or what product you are selling people do care about the core values of your business – who they are buying from, the aftercare they will receive, the values and beliefs of the company. This is prominent more now than ever. Once the need recognition is there from the customer and the process into the buying journey begins, the consumer wants to know as much as they can about the company. A business blog can cover this.
2. We Do Not Have Time
If the business is a sole trader or small to medium enterprise and there is just not enough time to focus on a blog and generating content then outsource to a content writer. This needs to be part of the company business plan and marketing strategy. A blog should be a 'must' on your company website.
3. Managers Can Not See The Value
If the company is stuck in a rut and cannot see the potential that a blog can bring to the business then that is a problematic issue in itself. With the significance of digital marketing in todays working environment it is essential to secure that competitive edge with customers. Companies that publish 16+ blog posts per month to their business blog get nearly 3.5x more organic traffic than those that publish 0-4 monthly (Source: HubSpot)
4. We Do Not Have Anything To Say
There are several options to generating content ideas for a business blog. It is as simple as googling ideas, looking at what others are doing on social media, use Pinterest, use online guides, idea generators or devise a content calendar to name a few. Seek advice if unsure – outsource to a content writer who will know exactly what to write to convey the business objectives and personality. If the business has had any PR opportunities or has a newsletter going out to customers use this as content. This can also work vice versa, blog content can easily translate into a newsletter or social media posts.
5. We Are Not Good At Writing
Harness that expertise and passion that you as a business owner or as a staff member have for your subject. A blog does not have to be full of business jargon, write from the heart of the business. A blog should be written for easy of reading and providing valuable information. It does not have to be written in such a way that it is very technical. Again, if in doubt pass this task to a professional who can do this with ease. They can generate evergreen content that will allow you to repurpose the blog posts or revamp them for use later on in the calendar year.
According to Orbit Media CEO Andy Crestadino – Invest in a blog as it is the greatest marketing tool you can use in your business and he isn't wrong.
Related blogs:
5 Reasons why your business needs a blog