User-generated content, (UGC) alternatively known as user-created content (UCC), is any form of content, such as images, videos, text, and audio, that has been posted by people rather than the actual business or brand onto online platforms.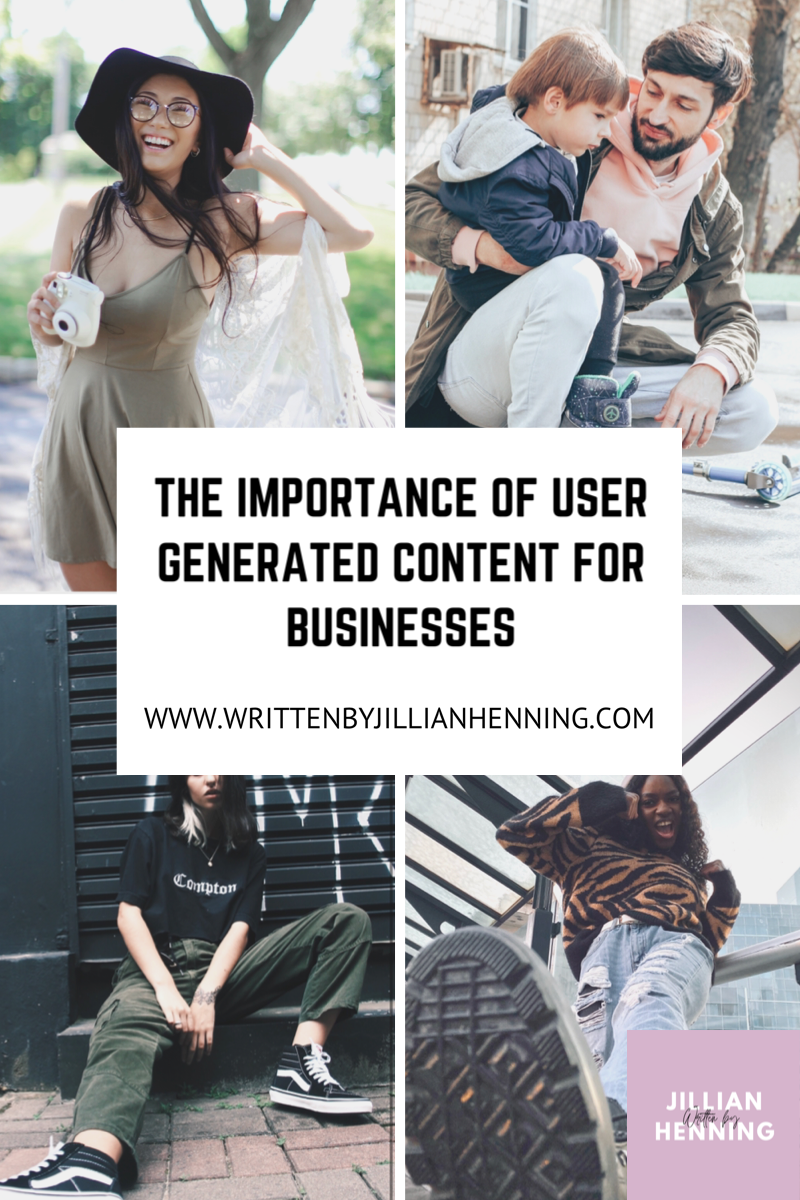 For the majority of brands, Instagram is the primary platform for user generated content. The users create and share posts featuring the brand, exposing the products and services to their audience. A big bonus of this is that the business can share that content with their own audience, boosting the credibility of the firm in the process.
Why use User Generated Content?
Three great reasons why this works for a business or brand are discussed right here:
Shows your brand is authentic
Consumers are 2.4 times more likely to view user-generated content as authentic compared to content created by brands. This gives the business a massive leverage of credibility amongst consumers.
Create an element of trust
People like to know what they are buying in to or where they are going is recommended by others so the majority look up the business on social media and expect it to be up to scratch. Take a restaurant for example. The consumer would look at the the Instagram page of the restaurant, search a hashtag related to the restaurant and expect to see content shared by other users about how great the place is and the food.
It's all about creating that trust factor. A full 92 percent of consumers trust recommendations from people they know, and 70 percent trust online consumer opinions. This is a massive statistic.
It aids purchasing decisions
Brands sharing user content sparks a desire. One person sees what another has and wants it, its human nature to be envious. Businesses can create a highlight reel on Instagram of user content and this will serve the brand well as it can be viewed multiple times.
Name some benefits of User Generated Content?
It can showcase brand loyalty as the people who create the content for the business are amongst their biggest fans, they have bought it, used it, talked about it and used their time to create and share it. Building this brand loyalty can foster long-term relationships that result in multiple sales over time. In turn, because the customers are also the brands salespeople, sharing their content creates a feeling of brand support, driving ongoing loyalty.
It can be hard to constantly come up with new content at times. Users are doing this for the business thus creating a content library. Create a hashtag for the customers to use and encouraging them to use it. This will create a whole bank of images to utilise for the business or brand. By putting the hashtag on the social media profile and website, the hashtag traction can be measured.
It can be a great source of customer research. Make sure to allow the time to look at what the UGC fans create and analyze it for lessons that could help improve the social marketing efforts of the business. There is an opportunity to come across people who can create content beautifully in partnership with the brand or create a hashtag related to the product/service that will open up a new community to the business. Words used by the content creators that the marketing department had not associated with the product can thus create an alignment with consumers better as that is the language their target market is using.
Most Importantly
Best practice for sharing user-generated content
Always request permission to use the content.
Always credit the original creator.
Related blogs
How to deliver quality content
How a successful collaboration can grow your business