Having a solid content strategy is the best way to get a competitive advantage. There is so much content created blindly without purpose, and this approach does not get ready for success.
When you are developing a solid content strategy, you want to create different types of content that catches users at the right step of the sales funnel. From the top of the funnel down you will find that certain types of content will create potential customers that you can lead right through the sales funnel.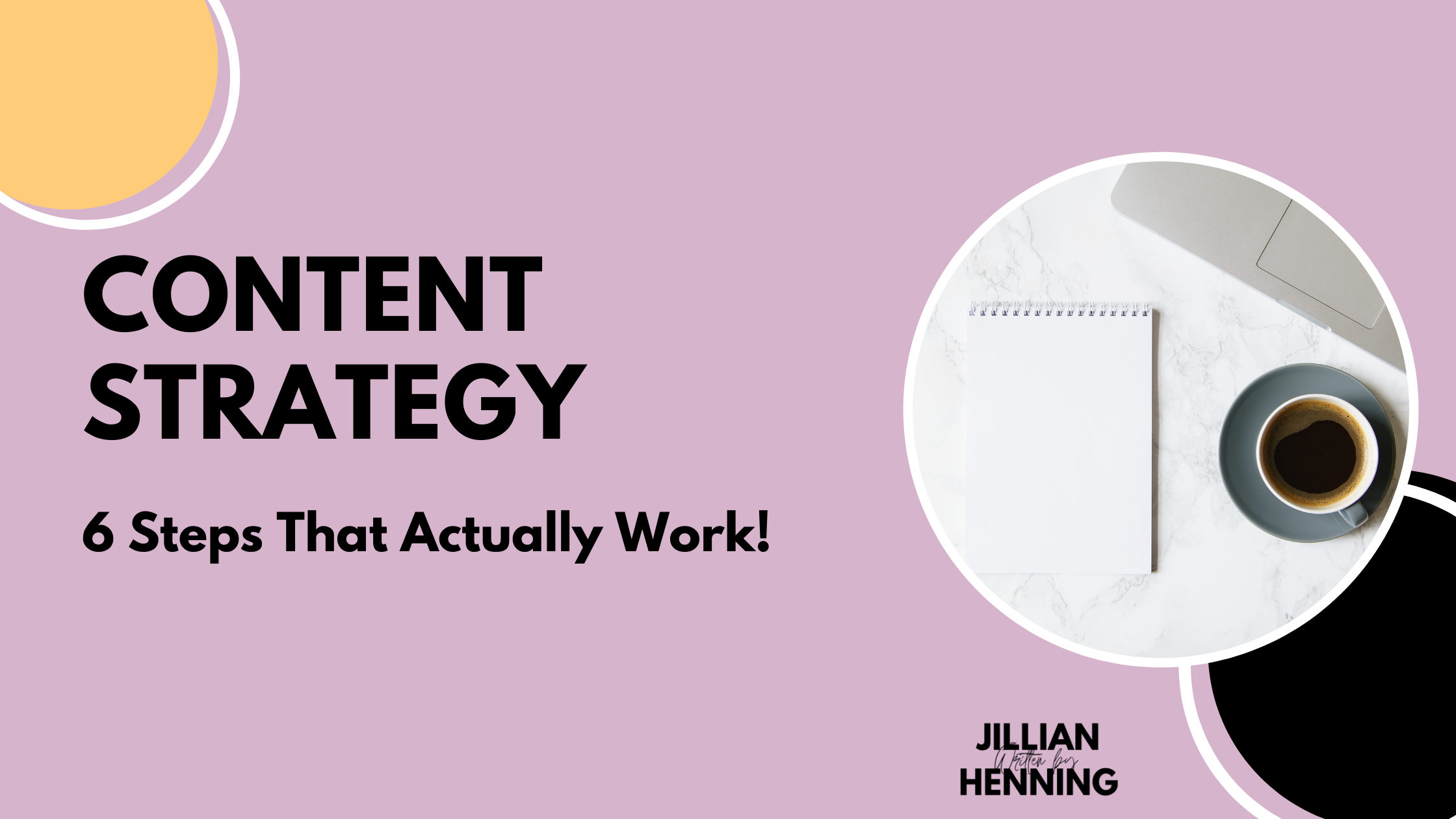 What Is a Content Strategy?
A strategy is how you plan to achieve a goal.
If you have not set your goals, you will struggle to create the strategy and if you do not have a plan then how can you map out what you want to achieve? You need to know how to get from point A to point B then to point C.
Why You Need to Develop a Content Marketing Strategy
You must be taking the time to plan a content strategy and review it. Allow yourself movement to react to the real world and change things up as needed. The content marketing strategy must be in line with meeting your business goals collectively.
A well-developed content strategy helps you to:
Plan a content calendar based around opportunities that you have identified in research.
Keep you up to date with what your competitors are doing so that you can react and plan out how to do something better.
Keep focused on consistently creating content that aligns with your business goals.
Use the right formats and distribution channels to place your content in front of your audience. Not all content works across all platforms.
Know exactly your ideal audience and buyer and what type of content that they want to consume from you.
Success really does start with creating a content strategy, the biggest problem most find is knowing where to begin, it is often the most challenging part.
To help you out, below is a strategy framework that can be used to get you started:
Set your goals. A good example might be to drive traffic to your website or to increase your social media presence.
Know your buyer personas. You need to know exactly who your are selling to and what your ideal client looks like.
Audit your existing content. If you have blogs, articles, videos for example that are still relevant make sure you either keep them, refresh them or remove them.
Plan new content. Make sure and do research into keywords and gaps in the market.
Plan your content promotion. Know what distribution channels you are going to use and in what forms for example via  newsletter, blog posts, you tube videos.
Measure your success. Remember you are setting your content strategy against your goals so these need to be SMART. Use your insights and analytics for reference.
Creating a content strategy can be based around a tried-and-tested approach that works hard to drive results time and time again. If the strategy isn't working when it comes the time to measure the success, don't panic, just go back to the drawing board and get the correct strategy in place as soon as possible. It is all about being able to adapt in a world when content changes daily.
For more content insight be sure to follow me for daily updates on my Instagram page.